Use our Handyman Services in Luxembourg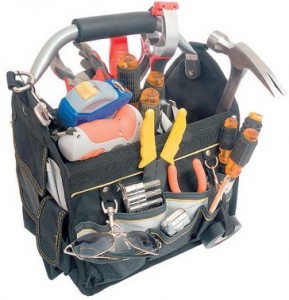 One does not become a handyman, even though we would like to, especially when you must set the new curtain rod. For those who don't have the time, nor the ability, the know-how, the right tools, the physical force, the services of a handyman are a good help.
Simple, but real needs
There are elementary works … which we don't know how to do. Because we have never done it before, because we have never learned how. To fix a shelf, while making sure it is straight and it will hold, fix curtain rods, fix a door that scrapes, all sort of minor operations, for which the intervention of a specialist might seem disproportionate. But if only we had a handyman on hand…
We are specialized in handyman jobs for individuals; we intervene rapidly depending on your requests, your availability. We accomplish, at your request, all small crafts works and cleaning of your spaces, your flat, your house. We organize ourselves depending on your schedule or your availability, for punctual and repetitive works.
Handyman Jobs in Luxembourg
Change a joint
Setting a curtain rod
Cleaning radiators
Install washing machine
Install plasma screen
Unblock toilets
Unclog pipes
Changing bulbs
Changer un fusible
Change a fuse
Replace a toilet clapper
Seal holes in a wall
Seal a crack
Repair wall cracks
Change an electrical outlet
Flatpack furniture assembly
Fit kitchen elements
Fit bathroom elements
Change the door handles
Install an awning
Hang a picture
Perform a paint retouch
Fix a faucet
Redo the silicon joints of a bathroom
Redo the silicone joints of a kitchen
Renovate the joints of a tile
Replace a kitchen washing machine
Rénover les joints d'un carrelage
Install a wall shelf
Connecting a decoder
Plug a hifi or video system
Install the home appliances
Fix a door, change hinges
Remove a broken mirror and hang a new one