Electrical works: renovate your home safely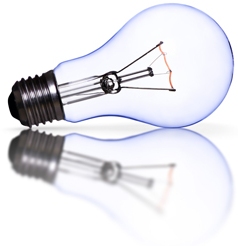 The electrical installation is at the heart of your home: it must be well optimized and respect the regulations. For your safety and comfort, it is better to assign your house electrical works to a professional Luxembourg electrician.
Electrical installation: the role of the electrician
Why call an electrician to renovate or install the electrical network in your house? What is the role of the electrician? Only an electrical installation professional can guarantee that electrical works are to the standards and perfectly secure:

You are renovating in Luxembourg, The electrician can indicate you if the electrical installation of your house needs improvement
The electrician installs the electrical equipments (lighting, alarms, shutters, automatisms…) respecting the security and the regulation. He can participate at installing of complex systems, like air conditioning or an elevator
He determines the electrical system placing components and then continues with placing the wires, cables, electrical boards and outlets
He advises you in order to optimize the electrical installation: what types of electrical appliances and light bulbs to choose, how to securely use big electrical appliances, what power to choose for your electricity contract
Secure the electrical installation of your home
It is at the beginning of your works that you must think about the renovation of the electrical installation. This intervention requires a good knowledge of the destination of each piece to be renovated, but also of their placement, especially for positioning the electrical outlets.
In the same way, your electrical installation must take into account the placement of your bath tub, your boiler, your laundry, your shutters, your TV or multimedia corner, your kitchen and even exterior design! Effectively, your electrical installation must be adapted to the necessary power and security level for each of the electrical equipment. You must then pull adapted lines at the beginning of the renovation works!
Electricity Services in Luxembourg
Re-wiring a house, flat or office
Wiring of an office, restaurant, shop or flat
Smoke and heat detectors
New consumer units-fuse boxes
Security lighting
Home automation: control access
Domotique: alarme contrôle
Home automation: control alarm